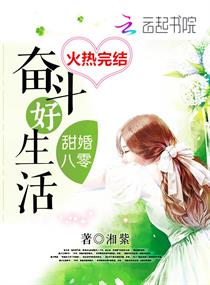 书名:甜婚八零奋斗好生活
Novel Title: 80's Sweet Marriage: Struggle for a Good Life
作者:湘紫
Author: Xiang Zi
文案:
Copywriter:
重生前,她软弱可欺,因误会让真爱错失二十年。
Before rebirth, she was weak and it led to her losing 20 years of experiencing true love because of misunderstandings.
重生后,苏诺霸气的宣布主权:"顾丞澜是我的。"
After rebirth, Su Nuo boldly declared her sovereignty: "Gu Chenglan is mine."
顾少立刻举手:"对对,我媳妇说的都对。"
Young Master Gu immediately raised his hand: "Yes yes, my wife is saying the truth."
顾少宣誓:我是个很有原则的人!宠媳妇就是我唯一的原则,没底线的那种。
Young Master Gu swore an oath: I am a very principled man! Pampering my wife is my only principle. It's that kind where there's no bottom line.
苏诺的名言是:不想当首富的投资顾问,不是个好医生。你们尽管放马过来,我家有矿!
Su Nuo's famous remark: Unexpectedly, I'm suitable to be the richest man's financial adviser and not only a good doctor. Even if you give me all you got, my family has me!
双洁双强,身心干净;一对一,无误会,甜甜甜!
不虐不虐,我们不虐!
作品标签:甜文、专情、重生、日久生情
TL: Last three lines are hard to translate in words that can be understood but from what I see, it's not that important anyway(The story is the most important)...
I probably need help on those three. I accept any suggestions or corrections in the translation on this page.
Is the title all right or are there better ways to phrase the title?
Did I make any mistake in translation? (I'm sorry, I haven't studied the language in a few months that I forgot them already. I'll try not to make mistakes.)